The Welcoming Prayer As A Spiritual Practice For The COVID-19 Crisis
May 12, 2020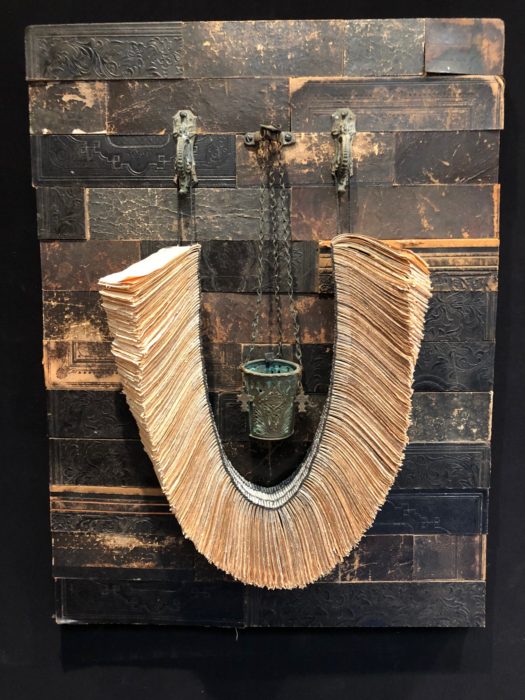 "Prayer Vigil" by Jim Baker, SacredStructuresArt.com
These are indeed extraordinary times we are living through. The COVID-19 Crisis and the constant media coverage has created an air of anxiety we all are breathing. And, our bodies are carrying this stress and palpable sense of dread whether we realize it or not. The Welcoming Prayer is a contemplative practice that can help sustain you through these uncertain days and allow you to become a vessel of light and love rather than a container of worry and fear.
The Welcoming Prayer
The Welcoming Prayer is a simple way of surrendering to God's presence in our daily life. This method can help us dismantle unhelpful mental and emotional perspectives so that we respond rather than react to circumstances. We then become empowered to take necessary action more freely, creatively, and lovingly.
To begin, set aside some quiet time alone to try this practice. Open by becoming aware of how your body feels. Notice any tension or pain. After a few moments of silence, read the following intention aloud prayerfully:
Welcome.
God, I welcome everything that comes to me in this moment
because I know you desire it for my healing.
I welcome all thoughts, feelings, emotions,
persons, situations and conditions.
I let go of my fear.
I let go of my desire for security.
I let go of my desire for control.
I let go of my desire to change any
situation, condition, or person.
God, I open myself to Your love and presence and to Your
healing mercy and grace.
Holding this prayerful intention lightly, identify a fear, a need, an anxiety, a hurt or an offense. Then follow these three movements:
Movement 1: Feel Into/sink into whatever you are experiencing in your body as you prayed this prayer.
Movement 2: Silently "Welcome" any physical sensation knowing that God is present in every experience we have.
Movement 3: Repeat several times…"I let go of my desire for security, affection, control, and embrace this moment as it is."
Let the Welcoming Prayer help you to let go and embrace these uncertain days and set a course for a brighter tomorrow for you and those you love.
To receive Jim's weekly blog click HERE and enter your email address.
To view more of Jim's Sacred Art and to enter this week's Devotional Art Giveaway click HERE.